Government or rather Reserve Bank of India has taken one more step to provide people with ease of doing online transaction because now they are going to enable 24×7 NEFT service from 16.12.2019 and before this RBI has even made NEFT and RTGS transactions free of cost which makes it more cost efficient than IMPS and now with making it available 24×7 it will be very helpful to people to transfer money to other people even at midnight without having to pay fees for even a small transaction which they used to pay for IMPS and these transactions after the banking hour would be done by Automated system, although it will take 2 hours to credit the amount by bank under NEFT but then also its better than IMPS and banks have been adviced to keep sufficient balance in their current account with RBI for such transactions.
National Electronic Funds Transfer (NEFT) is a nation-wide payment system facilitating one-to-one funds transfer. Under this Scheme, individuals, firms and corporates can electronically transfer funds from any bank branch to any individual, firm or corporate having an account with any other bank branch in the country participating in the Scheme. A transaction of upto 2 lakh are accepted under NEFT.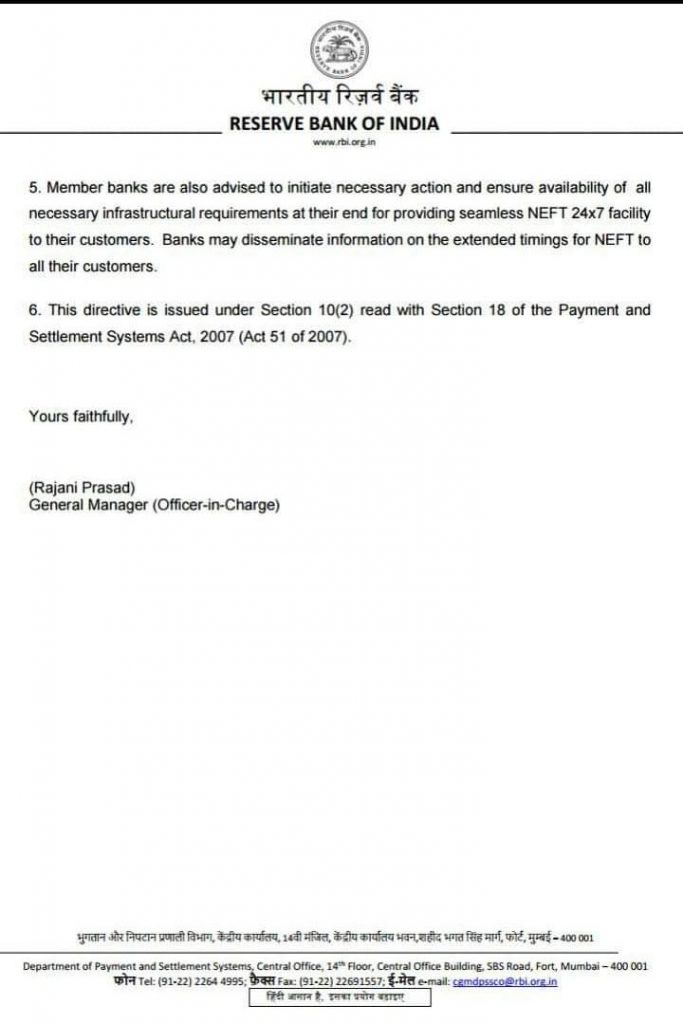 If you need assistance you can ask a question to our expert and get the answer within an hour or post a comment about your views on the post and also subscribe to our newsletter for latest weekly updates.