Yesterday the new e-filing website was made live by the Income tax department and we had advised our readers to not hurry to the new website as the same is not stable yet and till today also people are facing issues to login.
Also, it was mentioned by CBDT in it's e-mail that people will have to re-register their DSC on new portal as the details of DSC won't be transferred to new portal due to security and technical issue.
However, we thought to just inform our readers about the procedure to register their DSC on e-filing website as there has been some major changes:
To register one would require the "emsigner software" which is used by Tin-NSDL, GST and various other websites as compared to the Java Based DSC utility which was used before. To download the software you can visit download section of the website available on the Home Page as can be seen in below image:

First let's have a look at the pre-requisite for registering DSC on e-filing website:
Next, you need to login to e-filing website. The procedure for login has been discussed in our earlier post: https://www.taxontips.com/new-e-filing-portal-2-0-is-now-live-lets-have-a-first-look-and-see-what-all-has-changed/. As soon as you login then you need to proceed to "My profile" tab in your account on e-filing website and then Click on "Register DSC" as can be seen in the image below and insert your digital signature in the system: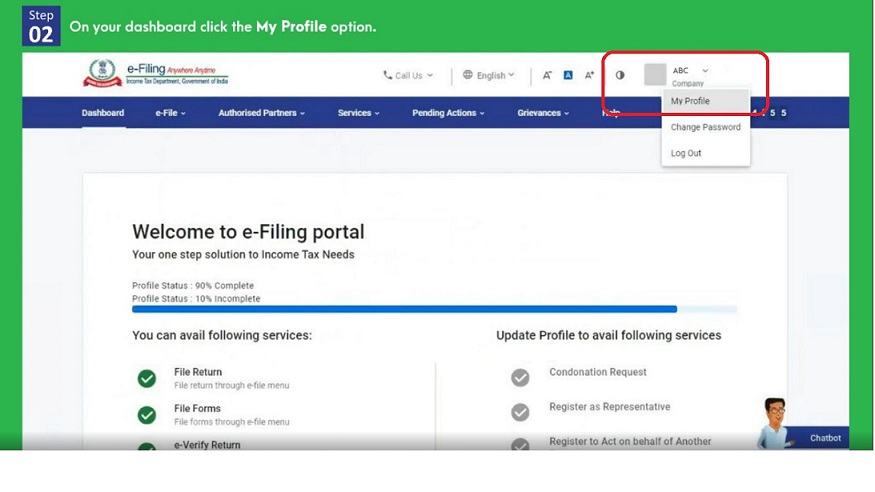 As soon as you click on "Register DSC" you will see a window from where you can also download the emsigner software if you haven't already downloaded.
Till now the procedure was more or less similar and simple, but now the changes come into picture which make registration of DSC more complex or secure.
As you land on Register DSC page first you will be asked to mention the e-mail id linked with DSC token which can be difficult to know as many a times the professionals and even the person making DSC use their E-mail and this step was not required earlier.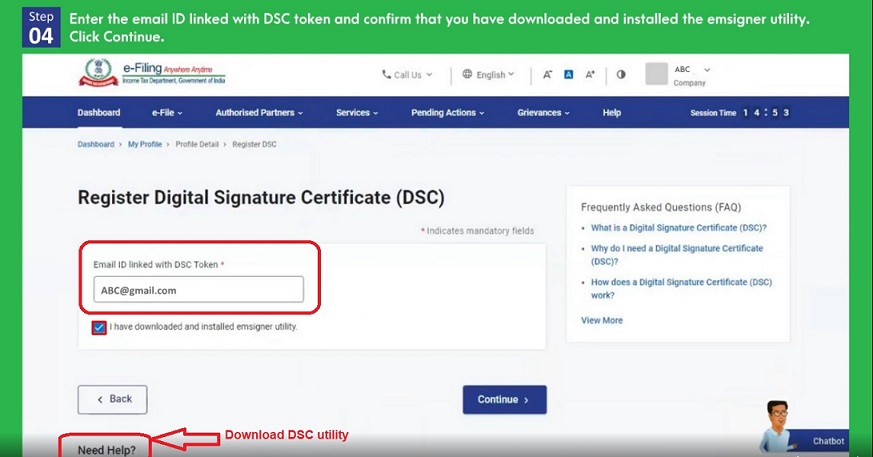 As soon as you mention the e-mail id it will take you to the next step. Do remember in the procedure it has not been mentioned that any verification will be done for the e-mail id provided.
In the next step various questions like:
Name of the provider.
Certificate.
Provider Password.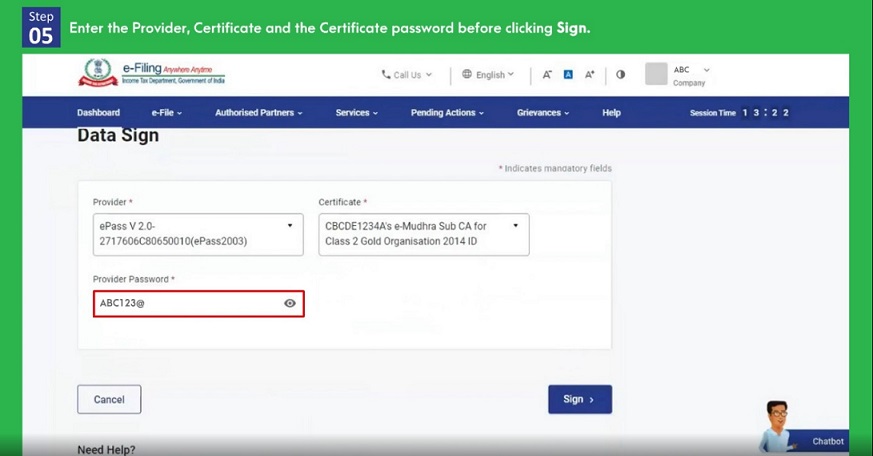 After providing all the above details you need to click on Sign and you will receive a popup that DSC has been registered successfully.
Income tax department has also prepared a vide to explain the procedure for Registering DSC on e-filing portal. To watch the video CLICK HERE.
To book phone consultation with experts CLICK ME.
To book ITR filing with experts CLICK ME.
To book consultation for Faceless Assessment with experts CLICK ME.